1st Grade
Building Foundational Reading, Writing, Math, and Science Skills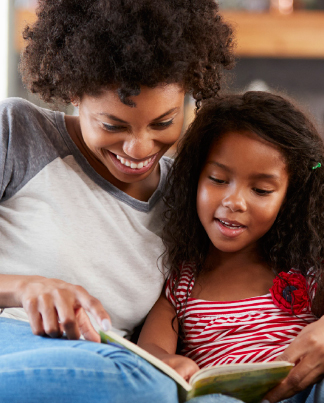 Our accredited 1st Grade homeschool curriculum continues to build on and add to skills your child learned in Kindergarten. Over the course of the year, you'll see your child develop into an increasingly independent reader, writer, and critical thinker.
Using our detailed Lesson Manuals, you'll guide your child as he/she:
Develops a fuller range of phonics, comprehension, vocabulary, spelling, and fluency skills.
Expresses ideas in his/her own words through projects and writing opportunities woven throughout the curriculum.
Builds a stronger foundation in math skills and concepts using research-based math methods.
Sees our country's past come alive with read-aloud narratives about well-known explorers, political figures, inventors, and leaders in American life.
Investigates how light helps us see and sound travels over distance.
Designed to help parents meet common state homeschooling requirements, each year-long course consists of 18-25 lessons and 160-180 days of instruction.
Providing Everything You Need to Homeschool Your 1st Grader
Our complete homeschool curriculum includes everything you need to successfully educate your child at home:
To help you meet your state's homeschooling reporting requirements, our Lesson Manuals detail how each unit and lesson aligns with common national and state standards. Our Calvert Teaching Navigator enables you to track attendance and progress.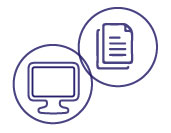 Choose the format that fits your needs.
First grade curriculum is available in our Digital + Print Experience or in our new, more affordable Digital Experience. With our Digital + Print Experience, you'll have access to online lessons with multimedia, interactive activities and assessments IN ADDITION to printed textbooks, workbooks and kits that complement learning. With our Digital Experience, you'll have access to the same texts and materials via e-textbooks and digital downloads.
See What Your Child Will Learn In 1st Grade:
Icon

English Language Arts

Students gain independence in reading, learn more sight words, and become more adept at distinguishing vowel sounds. They write a narrative about their favorite day and create a persuasive poster about their favorite treat.

Students continue learning addition and subtraction—now with two digit numbers. They explore measurement, charts, graphs, time, money, and solid shapes. Students learn concepts by creating a 3D cake design.

First graders investigate, analyze and interpret data, construct explanations and design solutions to demonstrate grade-level proficiency. Students learn to predict movement pattern of objects in the sky and then compare the sky where they live to that of students around the world.

This course introduces beginning economics and good citizenship. By interviewing a family member, students come to understand how our country has changed over time. They learn about the many uses of maps by making a "Personal Atlas to My Life."

In this digital format course, young learners focus on ways to be more active. Topics of study include exercise safety, nutrition, and the values of cooperation and teamwork. Students learn age-appropriate motor, non-locomotor, and manipulative skills.

In this digital format course, first graders develop a basic understanding of the aspects of health. Topics of study include personal safety, nutrition, communication, disease prevention, basic anatomy, and physiology.
Learn More
DO YOU HAVE QUESTIONS ABOUT OUR 1ST GRADE PROGRAM?
Call now for your free consultation with an Enrollment Advisor: 1-888-487-4652.