2nd Grade
Becoming a More Independent Reader; Exploring Our Planet and U.S. History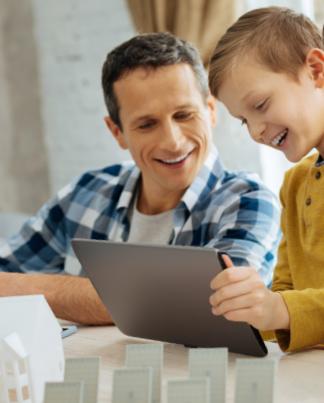 Our 2nd Grade homeschool curriculum fully immerses your child into the world of independent reading.
With our detailed Lesson Manuals as your guide, you will help your child:
Deepen his/her love of reading and writing through engaging texts and writing activities.
Explore the earth's surface, the plant and animal world, and the characteristics of matter through hands-on science projects, investigations, and virtual labs.
Learn about our nation's history, indigenous peoples, and government.
Continue developing a strong number-sense as well as mental-math and problem-solving skills using research-based methods.
Designed to help parents meet common state homeschooling requirements, each year-long course consists of 18-25 lessons and 160-180 days of instruction.
Providing Everything You Need to Homeschool Your 2nd Grader
Our complete homeschool curriculum includes everything you need to successfully educate your child at home:
To help you meet your state's homeschooling reporting requirements, our Lesson Manuals detail how each unit and lesson aligns with common national and state standards. Our Calvert Teaching Navigator enables you to track attendance and progress.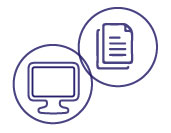 Choose the Format That Fits Your Needs
Second grade is available in our Digital + Print Experience or in our new, more affordable Digital Experience. With our Digital + Print Experience, you'll have access to online lessons with multimedia, interactive activities and assessments IN ADDITION to printed textbooks, workbooks and kits that complement learning. With our Digital Experience, you'll have access to the same texts and materials via e-textbooks and digital downloads.
See What Your Child Will Learn in 2nd Grade:
Icon

English Language Arts

Grade 2 students add more sight words and increase fluency by studying additional vowel sounds, blends, and suffixes. Learners use their skills when interviewing a community leader and then writing a biography about him or her.

Second graders study 3-digit numbers, addition and subtraction to 1000, mental Math, data collection, money, time, and shapes. Engaging projects include conducting a plant growth experiment and organizing a fundraising event.

Second graders identify and perform guided investigations about the properties of matter to create a matter scavenger hunt and use engineering principles to design a solution to prevent or slow natural erosive processes that changes the shape of the land.

Students study Native Americans and how the United States transitioned to a land of immigrants. Students will also learn about the U.S. government, economics and trade concepts. Learning is made fun by creating a travel guide of favorite places and making a plan to earn and save money.

This online course explores drawing techniques, perspective, and color theory and includes the discussion and analysis of famous works of art.

Physical Education focuses on how to become more fit and healthy. In this online course, children learn about warm-up and cool down, water safety, goal setting, nutrition, muscle strength, and flexibility, and are required to participate in regular physical activity.
Learn More
DO YOU HAVE QUESTIONS ABOUT OUR 2ND GRADE PROGRAM?
Call now for your free consultation with an Enrollment Advisor: 1-888-487-4652.