Pre-K
Learning through work and play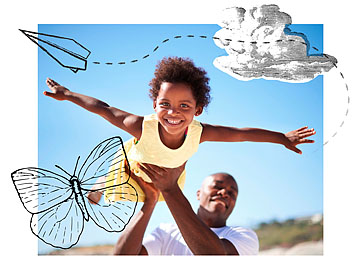 Calvert's hands-on Pre-K curriculum is designed to kick-start your child's love for learning. Your child will enjoy a year of guided and fun developmental activities as you work together to begin the educational experience. Our activities will guide you and your child through the first year of learning and most importantly, awaken your student's love of learning. With our hands-on activities, your child's readiness skills will progress so that he or she is set up for success in Kindergarten.
Building Pre-K Vocabulary and Math Fundamentals
Our Pre-K curriculum paves the way for reading with vocabulary building activities and exercises that stimulate visual and auditory discrimination. Your child's comprehension and memory skills will be strengthened by learning to associate ideas and build logical sequences.
Math fundamentals that will prepare students to enter Kindergarten are also covered in our Pre-K curriculum. Your student will foster an appreciation for simple measurements and patterns, as they learn to recognize and write the numbers 1 through 10.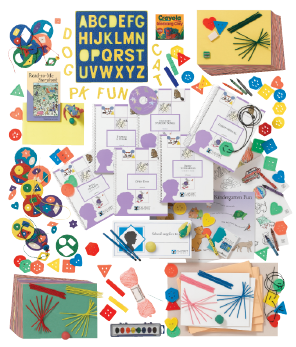 Calvert's comprehensive curriculum materials include everything you need for a full year of teaching.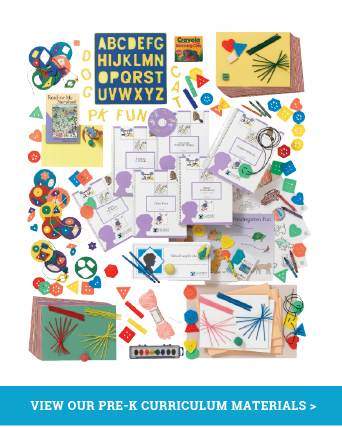 The Tools and Support You Need To Be A Successful Educator
Our comprehensive Pre-K homeschool program includes everything you need to successfully educate your child at home:  storybooks, poems, activity books, music CDs, small motor manipulatives, and arts & craft supplies.  Our print and online Lesson Manuals include complete daily lesson plans and step-by-step instructions.  Plus, every enrollment includes free, unlimited Teacher Support from our highly trained and certified Education Counselors.
What your child will learn in Pre-K:
Building vocabulary
Associating ideas and logical sequence
Visual and auditory discrimination of letters
Rhyming words
Storytelling
Comprehension skills
Memory
Similarities and Differences
Motor control

Recognizing and writing numerals
Basic Math vocabulary
Shapes
Number ideas 1–10
Matching and Sets
Following Patterns
Simple Measurements
Money

Singing children's nursery songs
Finger plays

Performing dramatizations
Finger painting
Riddles

Hearing selected children's stories and poems
Finger plays

Talking about seasons
National Heroes
Farm animals
The Circus
Senses
Growth and change
Community helpers
The United States

Icon

Activities

All activities below are interconnected with the concepts being taught in other subjects:

Modeling with clay
Gluing
Making musical instruments
Splatter painting
Baking
Braiding
Folding
Additional Information
DO YOU HAVE QUESTIONS ABOUT OUR PRE-K PROGRAM?
Call now for your free consultation with an Enrollment Advisor: 1-888-487-4652.