Verticy for Struggling Students
Re-Kindle your child's love of learning!

Built on the simple premise that children who learn differently should be taught differently, the Verticy Learning program was created specifically for students who are struggling with reading, spelling, writing, or math for a variety of reasons including dyslexia or other learning disabilities.
Available as a complete homeschool curriculum or as individual supplemental courses, the Verticy Learning program will help your child develop academic confidence and re-kindle their love of learning.
View the Verticy Learning Catalog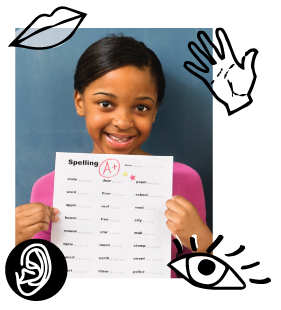 Verticy Learning is based on two foundations:
The Orton-Gillingham teaching methodologies, the gold standard in dyslexia instruction
A combination of multisensory instructional strategies and interactive online resources to develop reading, writing, spelling, math and organizational skills
A variety of instructional voices
Your student will benefit from receiving information from many sources:
in the home by a parent or tutor
through multimedia online content such as instructional videos
via game-based math supplements
by hearing literature selections that are "read" by an online tool
Individualized learning
Because the Verticy Learning course configuration process custom tailors a curriculum for your child, learning builds on what your child already knows. Children avoid the frustration of being too far behind or the boredom of being ahead.
Self-paced instruction
Because of the one-on-one instruction, you and your child control the pace of learning. Together, you may decide to accelerate the pace in some areas and to focus more attention on subjects requiring additional review or remediation.
Additional Information
DO YOU HAVE QUESTIONS ABOUT THE VERTICY LEARNING PROGRAM?
Call now for your free consultation with an Enrollment Advisor: 1-888-487-4652.