University View Academy is pleased to offer the Calvert curriculum for our students in grades K-2. The Calvert curriculum is proven, time-tested, and recognized for excellence by educators and parents alike as the finest curriculum available today for families who make the choice to school at home. Calvert takes great pride in its ongoing accreditation through the Middle States Association of Colleges and Schools, the most esteemed accrediting body in the United States.
Stemming from its beginnings more than 100 years ago at the prestigious Calvert School in Maryland, the Calvert curriculum is now used worldwide in homes, virtual schools, and blended learning environments, and has even been incorporated into other curriculum providers' offerings including Connections Academy.
Take a look at Calvert and you'll find an impressive list of families and alumnae. Among so many others, President Barack Obama, Supreme Court Justice Sandra Day O'Connor, Pulitzer Prize winning novelist Pearl S. Buck, and political commentator William F. Buckley were at one time or another all Calvert students.
For Elementary School students, Calvert firmly believes that print is the easiest and best medium for students to concentrate and retain the information they have learned. The tactile experience of reading from a print book allows young learners to focus, retain more information, and develop critical thinking skills. The Calvert curriculum offers the right mix of print and digital formats for young learners, with the online component providing access to assessments and supplemental content, while the print materials allow students to digest lessons in the way they are most comfortable.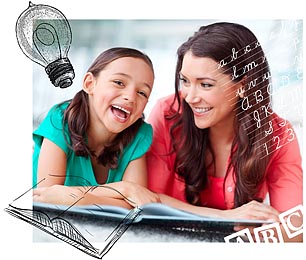 The Benefits of Learning with Calvert
Well-renowned curriculum for families schooling at home
Recognized for excellence by educators and parents throughout its 110-year history
The perfect balance between flexibility and structure for your family
Classroom-tested materials and textbooks delivered to your door
Step-by-step teacher-created Lesson Manuals
Offline learning with integrated online resources provide a dynamic, fun, and enriching learning experience
The Calvert Curriculum
Providing a strong foundation of knowledge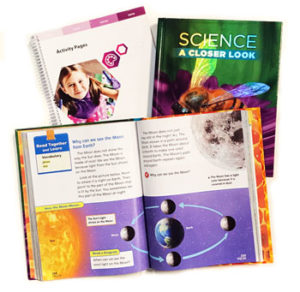 Calvert's fully accredited curriculum provides a fundamental platform for your child's education. It combines classroom-tested materials, teacher-approved lesson plans, and proven educational methods. With a focus on fundamental skill development, your student will be encouraged to explore, discover, and excel, while developing a strong foundation of learning concepts that will lead to academic success for years to come.
This engaging and comprehensive curriculum is crafted by specialists, all of whom are former educators. It utilizes the best textbook offerings available, supplemented with online learning resources that are integrated to provide your child with a dynamic, fun, and enriching learning experience.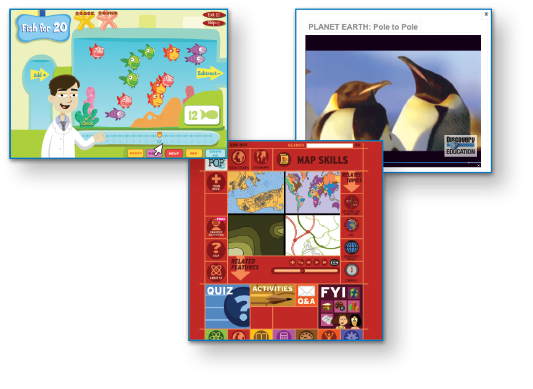 The Calvert curriculum includes comprehensive Lesson Manuals, which Calvert parents will tell you are the "gold" of the Calvert materials. With complete daily plans for all subjects, these indispensable manuals provide detailed, step-by-step instructions, a list of daily materials and books, as well as countless tips and helpful hints gleaned from decades of experience. Each Calvert Lesson Manual is available in both printed and online versions.
Review Calvert's Flexible, Accredited Curriculum by Grade Level:
"Calvert is quite simply the BEST curriculum available. This is our third year with Calvert, and we've been so happy we made this choice. I researched a lot before selecting Calvert. The organization, resources, learning approaches, and flexibility make every day run smoothly."
— LORIEL B., CALVERT MOM
Fill out the form to get more information about the Calvert Curriculum at UVA.