Advisory Teaching Service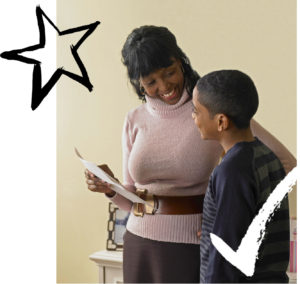 Looking for even more support on your homeschooling journey? Whether you're just starting out with your Kindergartner or getting your High Schooler college-ready, Calvert's Advisory Teaching Service (ATS) can help.
Grade assessments and evaluate your student's work in all subjects, allowing you to focus on daily instruction and oversight.
Provide detailed feedback on each assessment, encouraging your student to do his or her best work with a personalized response.
Reinforce the instructional priorities you've set as your student's Learning Guide.
Provide a certificate of completion and an official transcript helping you meet your state's reporting requirements or simplify the college admissions process.
Getting Started: The Placement  Process
ATS enrollment is available for students in Kindergarten-12th Grade. Students in grades 4-12 are required to complete a  free online placement test to enroll in our Advisory Teaching Service.
Please call us at 1-888-487-4652 for access instructions and more information.
Learn More
DO YOU HAVE QUESTIONS ABOUT OUR ADVISORY TEACHING SERVICE?
Call now for your free consultation with an Enrollment Advisor: 1-888-487-4652.