Online Resources
Calvert has integrated the following online resources into our curriculum to provide your child with a dynamic, fun, and enriching learning experience. These resources are included at no additional cost.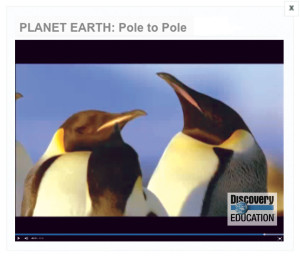 Discovery Education STREAMING  (Grades K-8)
Calvert presents concept-specific videos from Discovery Education STREAMING. These videos will engage your child and help bring lessons alive.
Smart Science Virtual Labs  (High School)
These recorded labs combine traditional hands-on and interactive recorded experiments to encourage scientific thinking. Students are able to watch real, recorded experiments and compare their own data.
Brain POP (Grades K-8)
Calvert is pleased to include interactive, online activities featuring BrainPOP. These engaging online activities support the core curriculum and will help ignite your child's learning. See our example videos: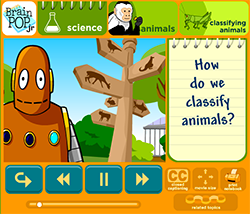 Calvert Reference Materials (All Grades)
Online versions of Encyclopedia Britannica and World Atlas.
Dr. Burger Math Videos (High School)
Humor is an integral tool among the teaching methods used in these video tutorials. Dr. Burger is an award-winning lecturer and researcher who has been honored as a leader in education for his innovative work in developing educational and entertaining mathematics materials.
Interactive Computer Skills (Grades K-8)
Calvert's computer skills lessons are subject-integrated, animated, and child-friendly to help children develop word-processing, spreadsheet, presentation software, HTML basic programming, desktop publishing, and web research skills.
Game-Based Math Practice (Grades K-5)
Learning math is fun with web-delivered supplemental math activities. This game-based program uses rich, multisensory activities designed to improve learning while developing higher level problem-solving and reasoning skills.
Rosetta Stone® Language Labs (High school)
World language students are exposed to native speakers and have access to speech recognition technology to provide students immediate pronunciation feedback. These labs also include relevant cultural topics to help students better understand and appreciate language and its culture.
Calvert Instructional Videos (Grades 5-8)
Calvert's math, grammar, composition, and history instructional videos are engaging and interactive. These tutorial videos are aligned to lesson objectives and help with retention.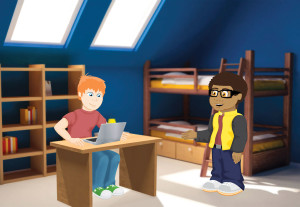 Curriculum Checkpoints (Grades K-8)
Online, concise, objective assessments at the end of every lesson are automatically graded to give you instant feedback regarding your child's mastery of the lesson's concepts.
e-Textbooks
Publisher-provided electronic versions of selected textbooks contain additional resources such as video clips, auto-graded practice tests, quizzes, and valuable support material.