High School
High School Courses For Grades 9-12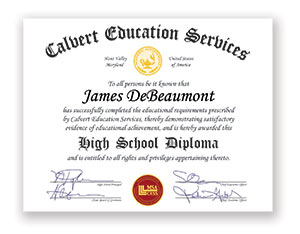 High School Courses That Prepare You for College, Career, and Life
Our rigorous High School courses combine strong academics with a flexible program and career readiness skills. Calvert's accredited high school courses are reflective of the highest international standards. Whether your child is craving a greater academic challenge, is struggling in a typical high school environment, requires a flexible schedule in order to pursue other interests, or is simply looking for a course or two to supplement their current education, Calvert's online high school courses provide students with the tools they need to succeed in college, career, and life.
Our High School curriculum includes a variety of individual courses, allowing students to select classes that support their academic and career goals:
Advanced math courses include Algebra 1-2, Geometry, Pre-Calculus and Calculus
English courses that cover literary analysis, critical thinking skills, essay-writing and research reports, and comprehensive studies of various styles of prose
Advanced Science courses covering topics such as Biology, Chemistry, and Physics
Social Studies courses that include U.S. History, World History, Civics & Government, and Human Geography
Honors, AP® courses, World Language courses, Electives, and student clubs are also available
Download our Course Catalog, which includes detailed descriptions for all of Calvert's high school courses.
Enrollment in Calvert's high school courses include teacher support from Calvert faculty who provide grading and transcript services through the Advisory Teaching Service.
To begin the admissions process parents or legal guardians must complete an online high school application. An essay and prior school documentation will be required during the application process. To determine admission status and placement Calvert will review the essay, prior school documentation, and the results of the i-Ready placement diagnostic which will be provided by Calvert. Students who meet Calvert's graduation requirements may also be eligible to receive a U.S. High School Diploma online. To find out more about these requirements, visit our U.S. High School Diploma page.
AP® and Advanced Placement® are registered trademarks of the College Board. Used with permission.
NCAA Athletes – Calvert Academy offers a selection of high school courses that are approved by the NCAA and can be used for NCAA athletic eligibility. For more information and a listing of eligible courses, please visit the NCAA Eligibility Site and use CEEB code 210712.
Calvert's High School courses are available for individual enrollment or through the Calvert Academy, our online private school. Learn more about our program options below.
There are many ways to learn at Calvert: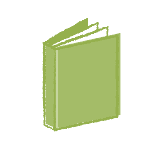 Individual Courses
Our individual high school courses are a great way to mix and match classes to create a complete educational program for your child. These self-paced courses can be used to round out your current homeschool curriculum, supplement a traditional brick-and-mortar school program, or to brush up on skills over the summer. Calvert's High School courses include the support of a Calvert Advisory Teacher who provides grading, detailed guidance, and transcripts upon course completion.

Calvert Academy Online Private School
Calvert Academy is an accredited, online private high school for students in Grades 9-12. This complete, diploma-granting program combines the flexibility of at-home learning with instructor-led courses and a rigorous academic curriculum.
Students enrolled in our private school will attend live, online course sessions conducted by our certified Calvert Academy instructors. Our online course sessions and interactive tools also provide a unique opportunity for students to engage with peers, work on collaborative projects, and develop relationships with fellow Calvert Academy students in a fun and engaging environment.