6th Grade
Becoming an Independent Learner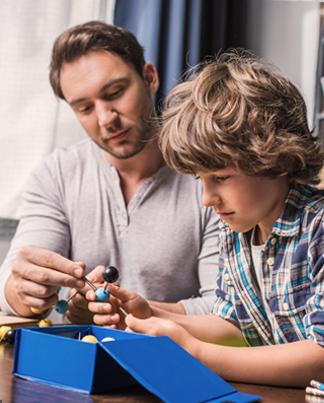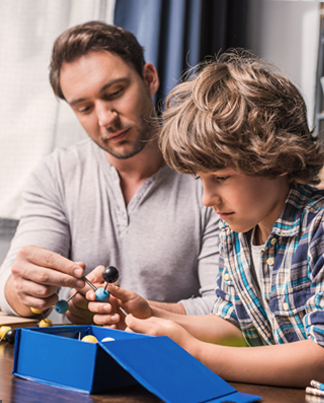 Calvert's 6th Grade homeschool curriculum helps your child become an increasingly independent learner as the Middle School years begin. With Calvert's detailed Lesson Manuals as your guide, you will help your child:
Strengthen close reading, analysis, and writing skills while reading texts across a variety of genres and periods – either through our standard ELA course or our specialized Verticy ELA course for struggling readers.
Explore world history from the rise of early civilizations through the birth of the modern era.
Prepare for 21st century success through inquiry-based learning and STEM activities in Science.
Develop more confidence in math while working with ratios, rates, and percentages as well as algebraic and linear equations.
Solve real-world math problems involving area, surface area, and volume.
Designed to help parents meet common state homeschooling requirements, each year-long course consists of 18-25 lessons and 160-180 days of instruction.
Providing Everything You Need to Homeschool Your 6th Grader
Our complete homeschool curriculum includes everything you need to successfully educate your child at home:
To help you meet your state's homeschooling reporting requirements, our Lesson Manuals detail how each unit and lesson aligns with common national and state standards. Our Calvert Teaching Navigator enables you to track attendance and progress.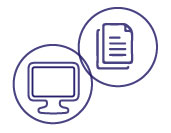 Choose the Format That Fits Your Needs
Sixth grade is available in our Digital + Print Experience or in our new, more affordable Digital Experience. With our Digital + Print Experience, you'll have access to online lessons with multimedia, interactive activities and assessments IN ADDITION to printed textbooks, workbooks and kits that complement learning. With our Digital Experience, you'll have access to the same texts and materials via e-textbooks and digital downloads.
What your child will learn in 6th Grade:
Icon

English Language Arts

Texts from different genres and periods are introduced. After reading Bud, Not Buddy, students reflect on their life experiences and write their own set of rules to live by. They will also study editorials and how they convey opinions, culminating in writing not only their own editorial, but also an opposing editorial. This exercise introduces them to the art of creating a sound argument.

Students draw on problem-solving skills and prior knowledge to develop an understanding of numbers and operations, compare numbers with percents and ratios, write and evaluate algebraic expressions, study the area of triangles and other polygons, and summarize data distributions. Students learn by planning an event where they must create a menu, determine quantities based on the number of attendees, and then calculate pay rate, sales tax, and gratuity.

In Grade 6, the focus is on Earth Sciences. Students study the nature of Science, measurement, data collection and analysis, and engineering design principles as a foundation for conducting scientific investigations. Earth Science topics such as astronomy, geology, oceanography, and meteorology are explored through inquiry-based learning and STEM activities that encourage scientific thought.

Students are captivated by the past as they study ancient civilizations that include Mesopotamia, Egypt, Greece, and the Roman Empire, as well as early Asian, American, and African Empires; Europe's Dark Ages through the Renaissance and Reformation; and on into the Age of Enlightenment.
Students create an interactive exhibit comparing and contrasting the ways knowledge and opinions were disseminated during the Renaissance/Reformation as compared to modern day.

Icon

Art and Art History 6: Sculpture

In this online course, students study Egyptian line drawing, soft-dough sculpture, relief sculpture and symmetry. Lessons are coordinated with Art History – in which students learn about the sculpture of ancient times all the way through present day.

Icon

Middle School Health

Beginning with properly defining health, this online course then builds upon basic health practices to emphasize the importance of balance. Attention is given to each of the six dimensions of wellness: physical, intellectual, emotional, spiritual, social, and environmental. Students are encouraged to reflect upon their own personal wellness each week.
Learn More
DO YOU HAVE QUESTIONS ABOUT OUR 6TH GRADE PROGRAM?
Call now for your free consultation with an Enrollment Advisor: 1-888-487-4652.