Join the Calvert Community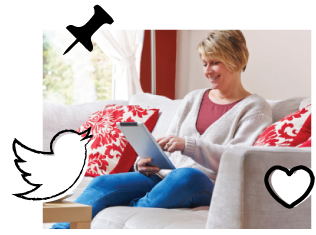 At Calvert, you will find a vibrant and supportive community, eager to help you throughout your homeschooling journey. Whether you are new to homeschooling or a seasoned veteran, you will appreciate the helpful advice and guidance our passionate community provides. Join our Facebook community, read our articles, watch our videos and webinars on our YouTube channel – when you enroll in Calvert, you become part of the Calvert Family.
Join our Calvert Families in the locations below to connect, share ideas, ask questions, and find support:

Calvert Facebook Page – Like Calvert on Facebook to receive news & announcements, ask questions, connect with other families, and to stay up- to-date on events and activities.

Calvert Facebook Group – Our closed Facebook Group is a great place to connect with other families, discuss curriculum, seek advice, and offer support in a more intimate forum.  Simply navigate to the page and click the JOIN button to request access.

YouTube – Check out our YouTube channel to find valuable learn-at-home strategies, view recorded webinars, and watch helpful "how to" videos created by Calvert's own Education Counselors.

Pinterest – Looking for fun, hands-on activities, things to do on a rainy day, homeschool organization ideas, or meal planning suggestions?  Follow us on Pinterest for all of this and more!

Twitter – Follow Calvert on Twitter for news, interactive media suggestions, and to stay in the loop on educational trends and homeschool happenings.