Tuition
At Calvert, we understand that each family's needs are different. That's why we offer the option of enrolling in a complete grade-level curriculum package, individual courses to supplement a traditional school or homeschool curriculum, or our full-time homeschool programs. We also offer Verticy for families of dyslexic students and those who struggle with reading, writing, or spelling.
To make Calvert more accessible, we provide a variety of payment plans and discounts, including family and military discounts, as well as financial aid to families who demonstrate financial need.

Pre-K Tuition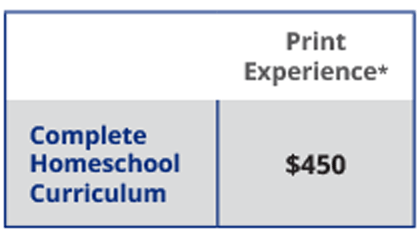 Kindergarten through 8th Grade Tuition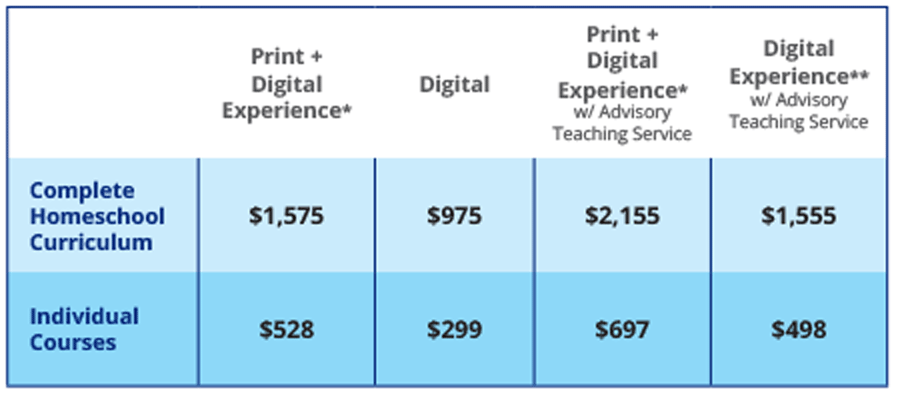 Please call (888) 487-4652 to enroll.
See our course catalog for full grade-level course descriptions.
High School Tuition

1 Includes full time enrollment of 6.0 credits per year (4.0 core credits and 2.0 elective credits)
2 Semester (half-year) course

Verticy Learning Tuition
Kurzweil Software, an optional text-to-speech and study skills software, can be purchased for $550.
*Prices subject to change

---

Payment Plans
Designed to assist you in budgeting for your child's education, Calvert payment plans may be used for grade-level complete curriculum, Advisory Teaching Service fees, individual courses, or any combination of the above.
Your initial payment equals a nonrefundable administrative fee of 5.5% of the total cost plus 25% of the total cost of the curriculum (50% for international orders) with monthly installments thereafter. (The deposit percentage is applied to the total cost of all courses and services such as the Advisory Teaching Service.).
The use of a major credit card is required, and your account will automatically be charged the remaining payments each month. For course purchases without Advisory Teaching Service, remaining payments are extended over six months. For course purchases with Advisory Teaching Service, remaining payments are extended over nine months.
For more information on Payment Plan options or to get a price quote, please call (888) 487‑4652.
Military & Family Discounts
Special discounts are available to military families and families with multiple Calvert students.  Learn more.
Financial Aid
Financial Aid is available to a limited number of families each year.  Learn more.
K-8 Online Resource Extensions
Running out of time? If your student does not finish coursework within 13 months of purchase, you may request an extension for online access. Choose a 3-month ($49) or a 6‑month ($99) extension. Restrictions may apply.
Please call (888) 487-4652 to request your online resource extension.
Shipping
Tuition and fees include free standard shipping on all grade level courses in the Continental U.S.  Additional charges apply for AK, HI, PR, and international shipments.
If you'd like a shipping quote for an international or expedited order, please call (888) 487‑4652.
K-8 Incomplete Course Shipment
Customers have 30 days from receipt of shipment to identify any missing materials and notify Calvert Education in order to receive reshipment at no charge.
Returns
Refunds are available for complete and unused courses returned within 30 days of receipt by the customer for a full credit. Return shipping costs are at your expense. This includes Advisory Teaching Services. After 30 days from the date of delivery, no refund is available for either course return or Advisory Teaching Service cancellation. Learn more.