The Ringling Brothers Blue Unit Visits Calvert!
Did you know that the Ringling Brothers Barnum and Bailey Circus have been using Calvert for over 35 years?  In fact Kim Siriporn, a Calvert employee for over 37 years, recalls the early visits when one of their very famous performers, Gunther Gebel-Williams, would visit Calvert along with his children.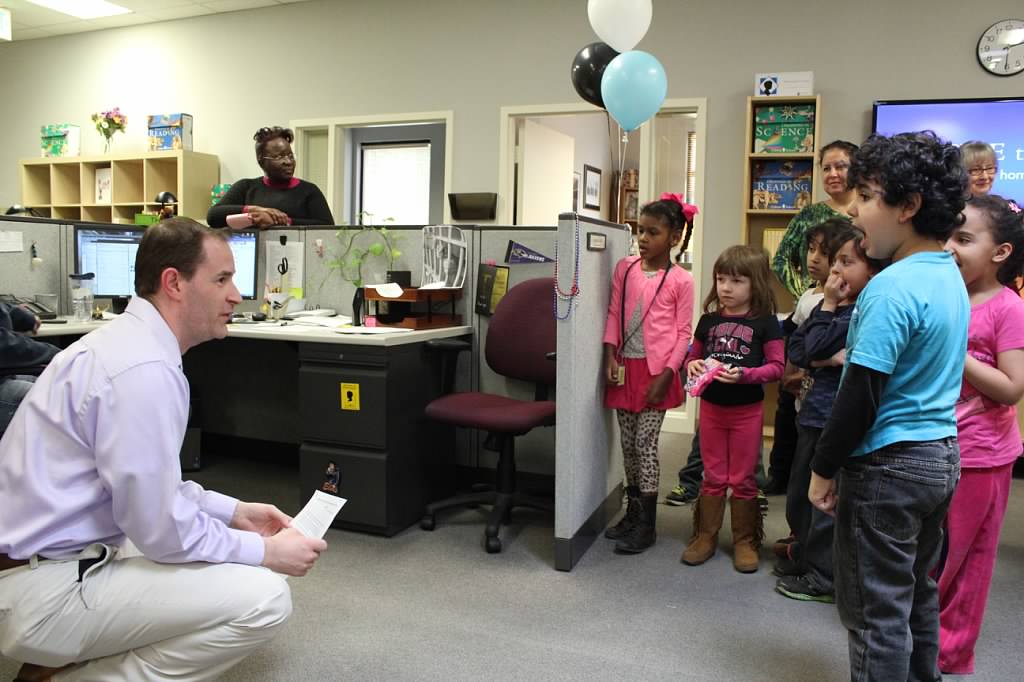 Calvert's Ringling Brothers Circus students travel by one of two Circus trains, each of which is a mile long with roughly 60 cars: 40 passenger cars and 20 freight cars. School for the students is usually a room adjoining the arena where their parents perform or work. Most often classes are held late in the afternoon to accommodate family time in the mornings.
The visit to CES was wonderful, full of excitement and learning. Heather Moorehead, a Calvert Education Counselor, provided a hands on experiment that delighted all, young and old alike. Students traveled through CES learning about everything from curriculum development to building courses and shipping. 
A chaperone, who was accompanying her granddaughter, was proud to say she is third generation circus. It was fascinating to learn the diverse cultures of the circus families. Parents come from so many different countries that it makes the circus appear to be a "traveling United Nations". Additionally, due to the frequent travels, circus students often have the opportunity to see the places they study, such as Philadelphia, Statue of Liberty, our Capital, and even the Golden Gate Bridge.
Much to our surprise and delight, Benjamin Predebon, the Blue Unit Teacher, and his students presented CES with a painting done by a pachyderm that was signed by all of the students.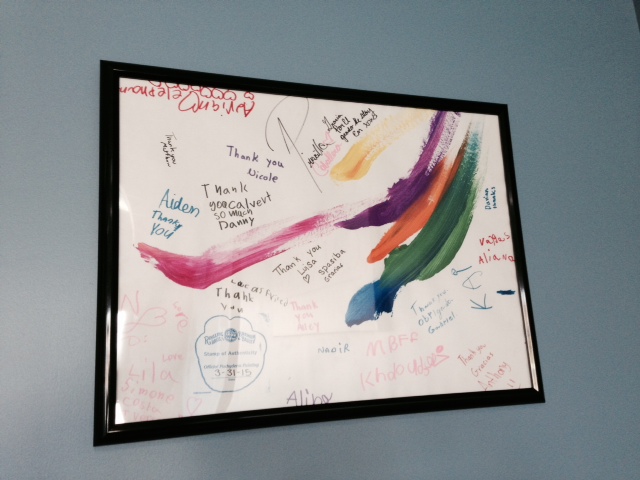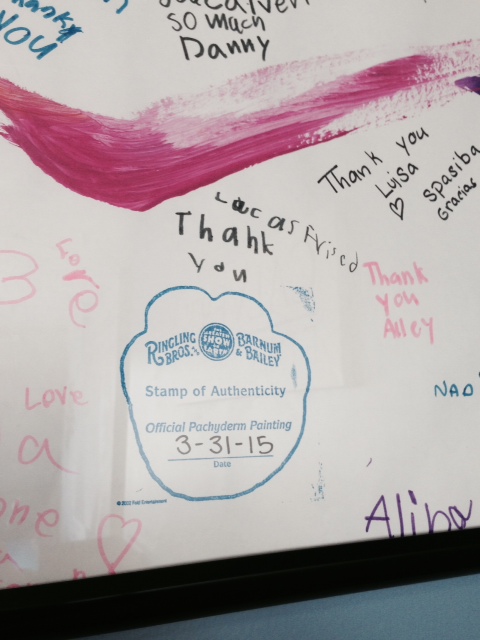 We want to thank each and every one of them for visiting with us.  It was a great day!