Holiday Help for Homeschoolers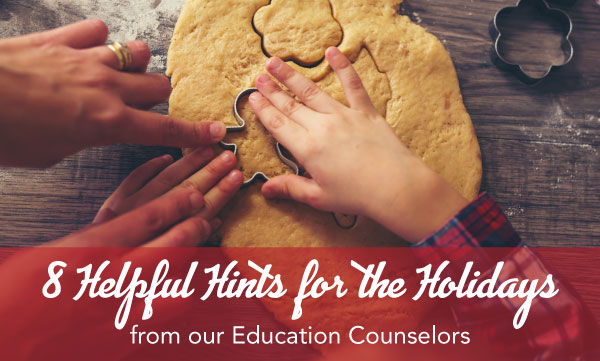 As the November and December holidays approach, we often hear from parents who are overwhelmed by their to-do lists. Between turkey-roasting, baking, gift shopping, visiting relatives, hosting family, and holiday decorating, it's easy to become stressed and overwhelmed. This is especially true for parents who must also focus on educating their children at home.
While our Calvert families celebrate a variety of November-December holidays, we believe these helpful hints can benefit all families as they navigate the holiday season.

Make Memories That Matter
Don't sweat the small stuff.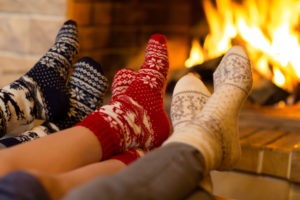 Because the holiday season can often be a challenging and stressful time, it's important to prioritize. As you're preparing your to-do list, ask yourself, "Which items really matter?"
When we're stressed, we often tend to focus on smaller, more insignificant details, rather than looking at the larger picture. Be sure to occasionally step back and examine all of the tasks that lie ahead of you. Then reprioritize as needed.
How important is it for you to make the cranberry sauce from scratch? Would anyone notice if you didn't hang all the holiday decorations? Is it really necessary to iron the cloth napkins?
Remember to focus on your family. Consider the things you'd like your family members to look back on about the holidays. Children don't remember that mom bought cranberry sauce from the local deli (or poured it out of a can!). They DO remember snuggling on the couch to watch a holiday movie, stringing popcorn together as the dog nibbles on the other end, taking a fun family adventure, and laughing while they learn how to bake an apple pie.
This holiday season, focus on your family and make holiday memories that matter.

Employ Your Holiday Helpers
Put your little turkeys to work. Don't forget about the big ones, too!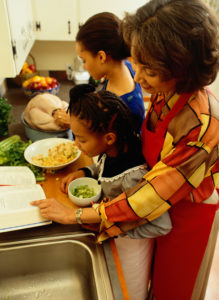 Don't be afraid to create holiday chore lists. Children are never too young to help out, and being involved in holiday preparation gives children a sense of belonging and purpose. When creating your chore lists, divide responsibilities based on each child's age and skill level. Older students can assist with baking, menu preparation, cleaning, laundry, and more. Give younger children easier tasks, such as sorting silverware, putting away laundry, filling pet bowls, or assisting older siblings with kitchen tasks.
As you're doling out duties, don't forget to add fun holiday-related items. If you're entertaining for the holidays and you need a table centerpiece, assign that responsibility to an older student. Let the child research, plan, and create his artistic masterpiece on his own. This teaches responsibility, planning, and organization skills. Older children can also help with outside holiday decorating, taking photos or videos, or even creating a movie of the family's holiday adventures.
Younger children are great at creating unique holiday cards, designing wrapping paper, decorating trees, and helping with meal planning.

See our Pinterest board for a wonderful selection of free printable chore charts for children, along with DIY ideas for chore buckets, wall charts, and much more.

Schedule A Child Swap
Take a little time for yourself.
No, not a gift or cookie swap, a child swap!
Sometimes it's faster to do shopping, errands, and other tasks without kids in tow. Reach out to another homeschool mom in your community, and schedule a swap day. For example, you watch the other mom's children on Monday and she watches your children on Tuesday. Do this a few times throughout the holiday season, if possible. You'll be amazed at how many items you can cross off your to-do list in just one day while knowing your children are safe and entertained.
If you use your kid-free day to take a long nap, get your hair done, or even catch a movie by yourself, that's perfectly fine, too! Everyone needs a little down time to de-stress.

Make Handmade Gifts
Unique and thoughtful gifts are a true treasure!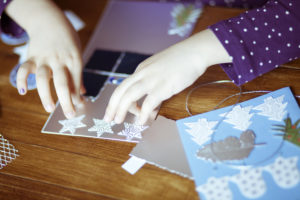 Toting the kids to a crowded shopping mall during the holiday season to shop for gifts doesn't sound like a lot of fun, does it? Consider making handmade gifts for friends and family this year. Handcrafted presents can be personalized, and can be created at home in a pleasant atmosphere while incorporating everyone's ideas. They're better on the budget, too!
Make it a family project:
Create a list of your gift recipients.
Brainstorm about their interests and tastes.
Discuss possible handmade gift ideas.
Record the supplies you'll need.
Create a task list and divide it based on age and skill level.
The whole family can work together on one large project, or each child can make an individual gift for each person on the list. The unique, personalized gifts will be cherished by the recipients, and the creators will have a tremendous sense of accomplishment while learning the value of gifts that come from the heart.

Check out our Pinterest board for a large selection of inexpensive HandMade Gift Ideas for everyone on your list.

Have Books, Will Travel
Take your homeschool on the road
If you're traveling for an extended time during the holiday season, consider packing the books. Many families take school books and lesson manuals on their travels, though with Internet access, much school material can be accessed online as well. Some parents sort through their curriculum and create a small binder of items the child can do while in the car or on an airplane. Completing at least some schoolwork while away helps students retain knowledge and stay on track. Some children can even work ahead while traveling.
Don't forget that long car trips and waits at the airport are great opportunities to practice math facts, conduct an impromptu spelling bee, and brush up on geography knowledge, especially if traveling between states and countries.
To prevent boredom on extended car rides, check your local library for family-friendly audiobooks. Kids (and grownups) enjoy listening to stories while traveling.

Read The Classics
Create a new holiday tradition
Take time to read together as a family. Reserve books from your local library, and learn not only about the holidays your family observes, but also explore the culture and history of other winter celebrations. Your local library or bookstore is a wonderful source of books related to Kwanzaa, Hanukkah, Christmas, Winter Solstice, and other days of festivity.
Reading together each evening during the holiday season creates a wonderful tradition. It's also a great way for everyone to relax and settle in before bedtime.

Move With The Music
Sing, dance, and unwind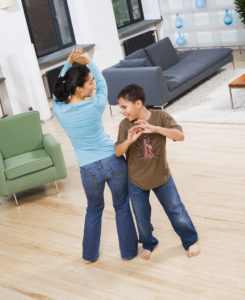 Music is an important component of many holidays celebrated during the months of November and December. While you may receive a sampling of festive songs on the car radio or at the malls, take time to explore various types of holiday music, such as classical, jazz, R&B, and country.
Learn about some artists, identify your favorite genres, and discuss the meaning behind the songs. Enjoy dancing to the music and singing along! Listening and reacting to music is a great way to de-stress and unwind during the holiday season.

Give The Gift Of Giving
Make volunteer time a part of your holiday tradition.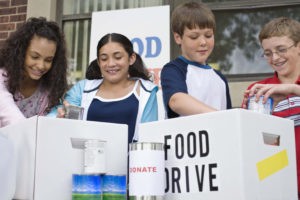 Volunteering builds character, creates an opportunity for family together time, and teaches kindness and generosity. Remind your family that service to others is a wonderful gift!
Take dinner to an elderly neighbor, or just pop in for a visit. Ask if there is anything you can do to help. Shovel snow from a neighbor's sidewalk, or leave a special snack for your mailman. Buy gifts for a less fortunate child through a local giving tree or adopt-a-child program. Collect gently used coats, hats, gloves, and scarves for children who do not have winter gear. Provide special opportunities for your children to experience the wonderful feeling that comes from helping others.
Look for volunteer opportunities within your community, or find some family-friendly opportunities on Volunteer Match.
Before you know it, January will be upon us and the holiday rush will be a memory. We hope some of our tips will be helpful to you throughout this holiday season.
If you need assistance with planning your homeschool schedule or help with teaching concepts or strategies, please do not hesitate to contact our team of experienced Education Counselors. Email us at EdCounselors@CalvertServices.org or call us at 1-888-487-4652 (option 2).
Wishing you a happy and stress-free holiday season!
The Calvert Education Counselors