Inspire Learning on your Vacation
Summer is a time to relax, enjoy the beautiful weather, and spend time with your family.  Many families, including those that homeschool, take time off from formal schooling during the summer months.  Just because you are taking a break from organized lessons doesn't mean that learning has to come to a halt.  Even when you are traveling, there are a variety of ways to take advantage of opportunities to learn.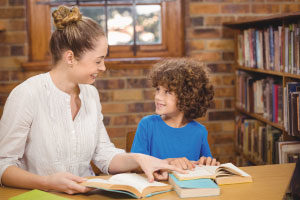 Before you leave for your vacation, spend some time at the library reading books about the location or by authors from the location.  This will help build interest in your trip and your children will feel like "experts" upon their arrival at your destination.
If you are going camping, allow time for your children to research wildlife in the area.  Contact the game and fish department near the area that you will be camping.  These departments frequently produce materials specifically geared toward children, providing information and fun activities to help families learn about local plants and animals.
Travel by airplane, bus, or train affords you the opportunity to teach your children how to read a schedule.  Older children can even help plan your vacation by assisting you in researching flights, hotels, and destinations online.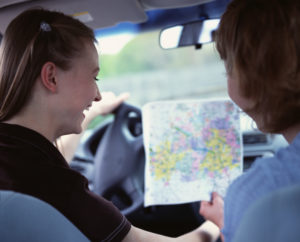 When traveling by car, teach your children how to read a roadmap by giving them their own map to help you plot your course and give directions.  Children can make notes directly on the map to help them remember interesting sights, foods, and people they experience during their road trip.  This makes a fun addition to your travel scrap book.  Free road maps can often be secured by contacting a state's tourism office in advance of your trip.
One fun way to encourage your children to keep a travel journal is through the use of postcards.  Allow the children to pick out postcards when you arrive at your vacation destination.  They can record the events of the day on the back of the postcards and mail them home addressed to themselves.  This engages children in a writing activity, produces a unique memento of their trip, and gives them something to look forward to when they get home and open the mailbox.


Children can enjoy trips to art museums and cultural venues just as much as their parents.  Most major museums post advice for family visits on their websites.  Many include printable items that you can take with you to enhance your visits, including scavenger hunts and coloring pages.  Websites also provide lists of free programs organized just for families.
Vacations are a great time to teach children how to budget their money.  Allot your children a certain amount of spending money each day, with the understanding that the money must last them throughout the day.  Take time to discuss how much they will need to put aside for snacks, souvenirs, etc.  You can even set up a system of deposits and withdrawals, similar to a checking account, to teach children how to balance a checkbook or a budget.
When visiting historic sites or national parks, give your children control of the video camera and allow them to pretend they are news reporters.  They can interview each other, asking questions about the location and sharing information that they have learned.
Challenge your children to think of a fictional story that might take place at your vacation spot.  Have them make notes about characters who might live in such a place.  Allow them to take photos of the locations that they find interesting.  When you get home, have the children compose their story based upon their vacation location and use the photographs as illustrations.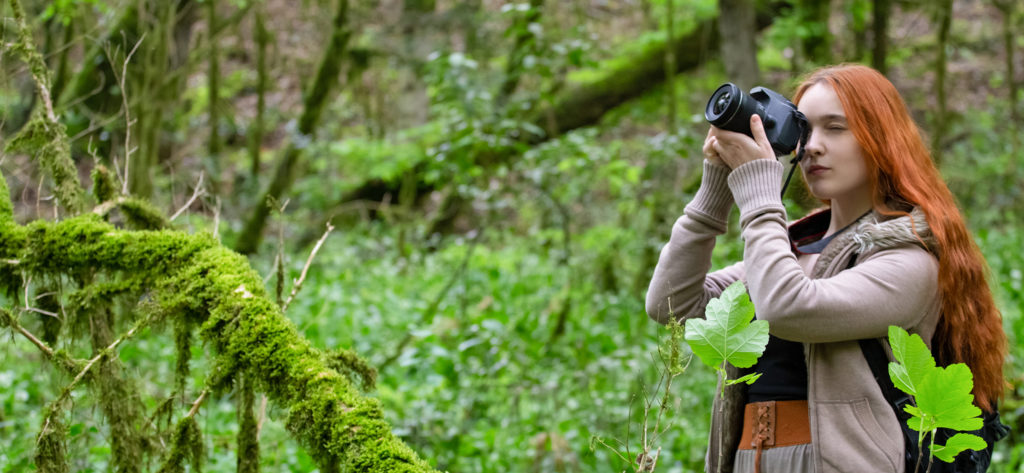 Another use for a digital camera is a photo scavenger hunt.  Before leaving home, research things that your student might see or experience on your vacation and create a list of items the children should photograph.  Examples might include a personal item belonging to a historical figure, a particular type of tree, or an architectural detail on a building.  Depending upon the items you choose for your list, students will learn more about a subject in which they might have had very little prior knowledge.
There are many free audio tours available for download to your smartphone.  This is particularly true when looking for tours of large cities, popular historic sites, and international destinations.  Parents should search the internet and preview the material for appropriate content.  Audio tours are a great source of information about a location and allow you to start and stop the "tour" at your discretion.
Learning should never be a chore, particularly when you are vacationing.  The key to keeping your children engaged in learning opportunities over the summer is to select activities that cater to the interests of your child.