The Homeschool Environment – Is it Right for your Child?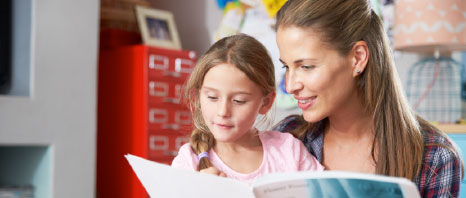 Ask any of our Calvert families why they chose to homeschool and the majority will tell you they didn't just wake up one day and say, "I think I'll pull my kids out of school today and start homeschooling." The decision to homeschool usually comes after a negative experience in another educational environment and the decision to bring the child home to learn is not always an easy one.
If your child's current academic environment isn't working, it's not too late to make the switch. Not sure if homeschooling is right for your child?  Here are some benefits to teaching your child at home: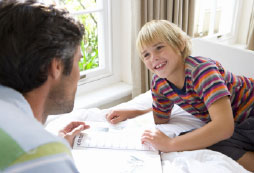 One-to-one Attention – If your child is lost in a classroom of 28+ students, imagine how he/she will thrive with individualized attention! Many of our Calvert parents describe their student as "blossoming" in a one-to-one learning environment.
No Bullying! – You've seen it in the news.  Maybe you've even seen it in your child's school. While homeschool students will have many opportunities to socialize with their peers through homeschool co-ops, support groups, and other local activities, they won't be subjected to some of the harsh bullying that is occurring in schools. Your children CAN learn in a positive environment – in your home!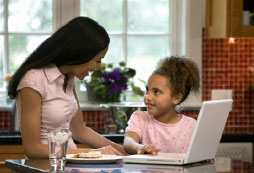 Family Togetherness – If you've asked your child "What happened at school today?" and were met with a daily answer of "nothing", you'll love this one! Many Calvert Parents tell us they love the family bonding that occurred after they brought their children home to learn. Our parents are in the kitchen with the kids doing chemistry experiments, they're doing jumping jacks with their kids while learning multiplication tables, and they're engaging in discussions about great historical figures.  Our parents are bonding with their children through learning!
Family Values – Are you concerned about your child being exposed to sensitive and mature topics at school? Feeling peer pressure to play violent video games? Or begging for those $120 name-brand shoes because "everyone else has them"? When teaching your child at home, you can reinforce your own family values and ensure that your child is not exposed to topics that conflict with your family beliefs.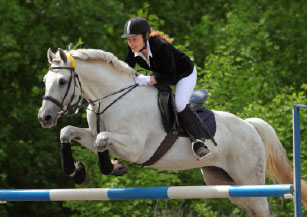 Flexibility – Homeschooling provides your family with the ability to travel and plan your own schedule. Your children can even take time to pursue specialized interests like sports, music, acting, and more.
Is your child's current learning environment not the right fit?
Now is the best time to make the switch to homeschooling!
ENROLL NOW and make this a great school year.
Call 866-816-7157 to speak with an Enrollment Advisor.